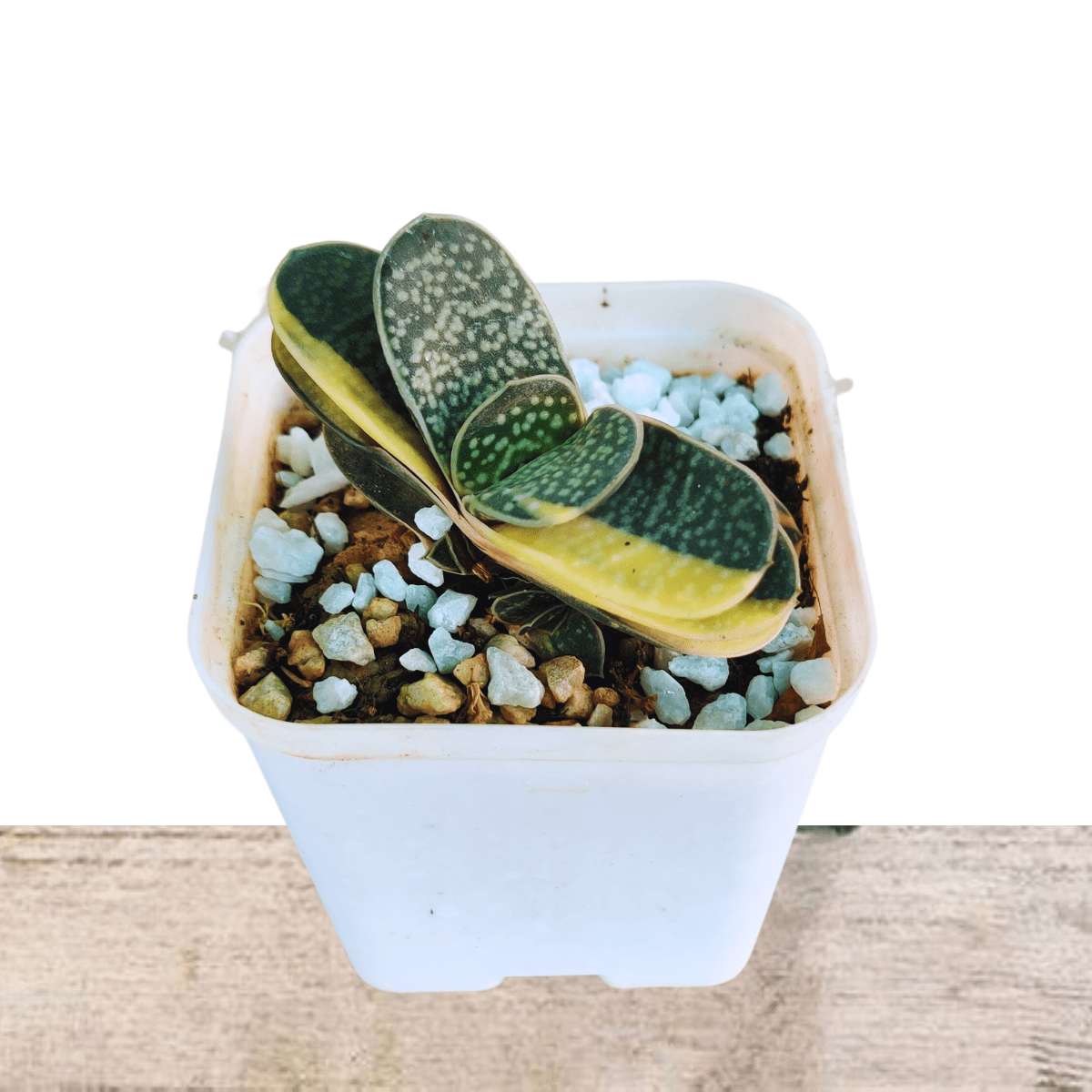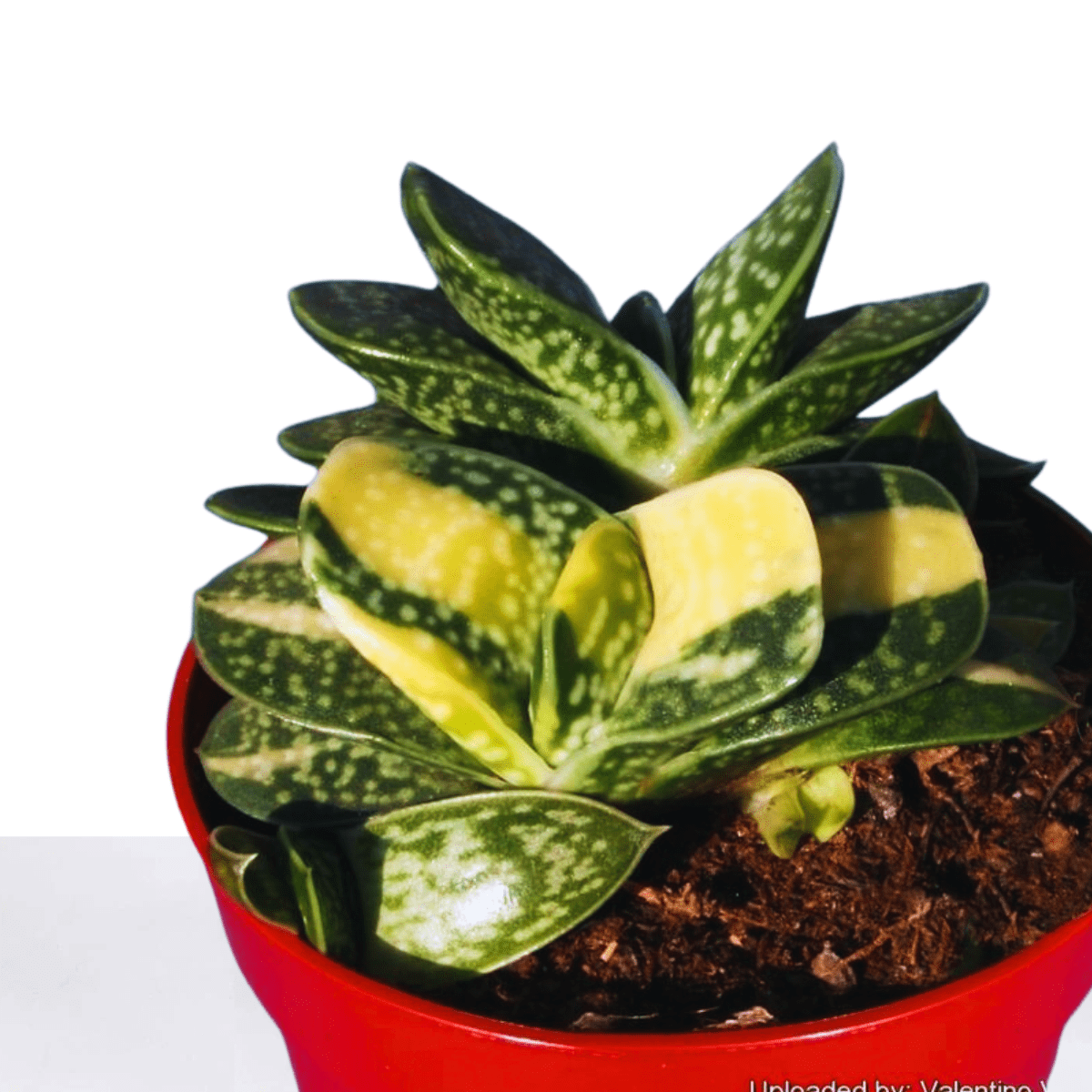 Gasteria Variegated Plant
Sale price
Rs. 275.00
Regular price
Rs. 599.00
Free Shipping: On all orders above Rs.750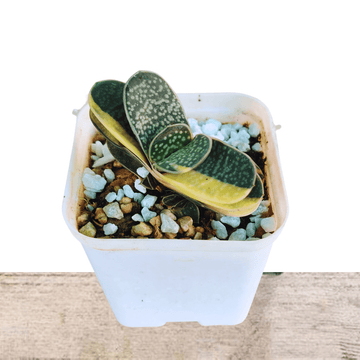 Gasteria Variegated Plant
Sale price
Rs. 275.00
Regular price
Rs. 599.00
Product description
Shipping & Return
Know Your Plant
Gasteria plants are a genus of succulent plants that belong to the family Asphodelaceae. They are native to South Africa and are known for their rosette-shaped leaves and attractive foliage. Gasteria plants are popular choices for indoor gardening due to their unique appearance and ability to tolerate low-light conditions.
Care Tips
some key characteristics and care tips for Gasteria plants:
Appearance: Gasteria plants typically have thick, fleshy leaves that are triangular or lance-shaped. The leaves are often marked with interesting patterns, such as spots or stripes. Some species may have textured surfaces or warty bumps on their leaves. The plants usually grow in rosette forms and can range in size from a few inches to several inches in diameter.

Light requirements: Gasteria plants prefer bright, indirect light. They can tolerate some shade and are well-suited for growing in indoor environments with moderate light levels. Avoid placing them in direct sunlight for extended periods as it can lead to leaf scorch.

Temperature: Gasteria plants thrive in average room temperatures ranging from  (18°C to 46°C). They can tolerate slightly cooler temperatures during the winter months but should be protected from frost.

Watering: These succulents have typical water needs for succulent plants. Allow the soil to dry out between waterings and avoid overwatering, as this can lead to root rot. Watering once every two weeks or when the top inch of soil feels dry is a good general guideline. Adjust the frequency based on the specific conditions of your environment.

Soil: Gasteria plants require well-draining soil. A cactus or succulent potting mix with added perlite or sand works well. This type of soil allows excess water to drain away from the roots, preventing waterlogged conditions.

Propagation: Gasteria plants can be propagated through offsets or leaf cuttings. Offsets, also called "pups," are small plants that develop around the base of the main plant. These can be carefully separated and planted in their own pots. Leaf cuttings can be taken from healthy leaves and rooted in well-draining soil.

Maintenance: Gasteria plants are generally low-maintenance. Remove any dead or withered leaves to keep the plant looking tidy. Fertilizing is not usually necessary, but if desired, a diluted succulent fertilizer can be applied during the growing season.
Gasteria plants are lovely additions to indoor spaces, with their interesting leaf patterns and ability to thrive in indoor conditions. With proper care, they can bring beauty and charm to your home or office.
Product Speciality

Budsnblush is offering this rare zebra plant in affordable price. Plant need little to no care and considered very hardy. This plant remain small in size throughout its life and grow in clump. These tiny zebra look so stunning in teranium or small pots. They need water once in two week whether its summer or winter so you need not to worry about watering on your long vacations.
Why Budsnblush
This easy going plant is for every house and we are offering in very affordable rate.
Our Plants are 3 Year Old Stable Plant.
We send plant after fungicide bath to protect them from rot and increase survival rate.
Budsnblush

 

take 2 week guarantee for any transit loss and provide continuous support to make your plant journey extremely easy.
So how many haworthia you got?  enhance your collection with this deal and get ready to smile everyday whenever you look on these chubby beauties.
Shipping cost is based on weight. Just add products to your cart and use the Shipping Calculator to see the shipping price.
We want you to be 100% satisfied with your purchase. Items can be returned or exchanged within 30 days of delivery.