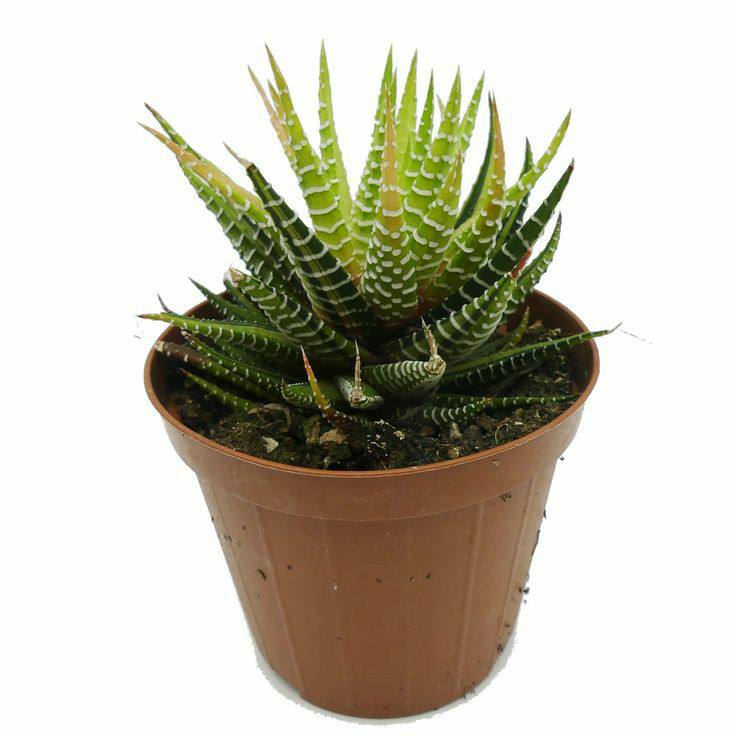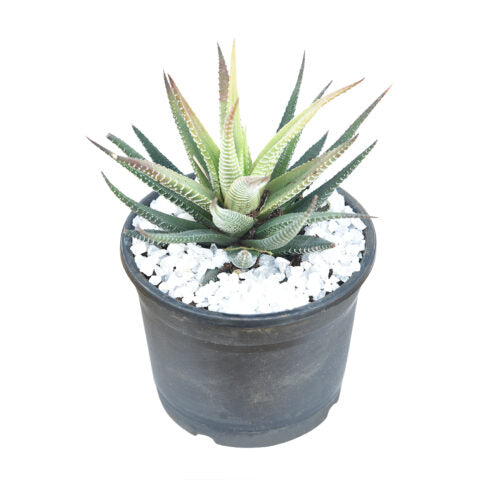 Haworthia Attenuata Variegated
Sale price
Rs. 765.00
Regular price
Rs. 2,000.00
Free Shipping: On all orders above Rs.750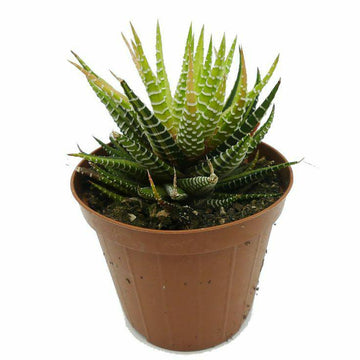 Haworthia Attenuata Variegated
Sale price
Rs. 765.00
Regular price
Rs. 2,000.00
Product description
Shipping & Return
Zebra plant or Haworthia attenuata plants are famous for their fat juicy leaves and translucent flesh. Not all Haworthia have the see-through leaves, but those that do are spectacular specimens of the genus.They are a low maintenance and hardy little plant. Caring for window plants is very much like caring for their cousins, the Aloes.
Haworthia Attenuata Variegata, also known as Variegated Zebra Plant or Variegated Lace Aloe, is a beautiful succulent with distinctive white stripes on its leaves. Here are some care tips for Haworthia Attenuata Variegata:
Watering: Haworthia Attenuata Variegata is a succulent and can store water in its leaves. Allow the soil to dry out completely between waterings, and then water deeply, allowing excess water to drain out of the pot. During the winter months, reduce watering to once every few weeks.

Soil: Use well-draining soil mix that is specifically designed for succulents and cacti. The soil should be able to allow for good drainage and aeration.

Light: This plant prefers bright, indirect light. Direct sunlight can burn the leaves of this plant. Place it near a sunny window or a location with bright light, and avoid placing it in areas where it will receive direct sunlight for long periods.

Temperature: Haworthia Attenuata Variegata prefers moderate temperatures between 60°F and 80°F (15°C and 27°C). Protect it from extreme temperatures and sudden changes in temperature.

Humidity: This plant is tolerant of low humidity, so additional humidity is not required.

Fertilizer: Use a balanced, all-purpose fertilizer diluted to half strength during the growing season (spring through summer) once every month.

Repotting: Repotting this plant is only necessary when it has outgrown its current container. Use a new pot that is only slightly larger than the current one and repot during the growing season.
Shipping cost is based on weight. Just add products to your cart and use the Shipping Calculator to see the shipping price.
We want you to be 100% satisfied with your purchase. Items can be returned or exchanged within 30 days of delivery.