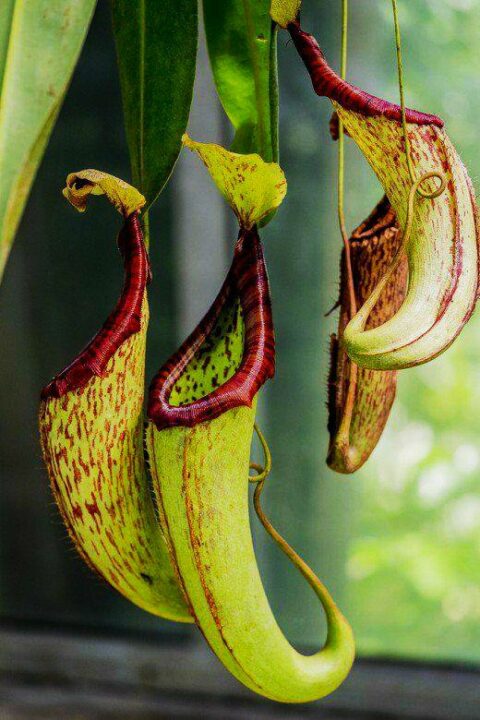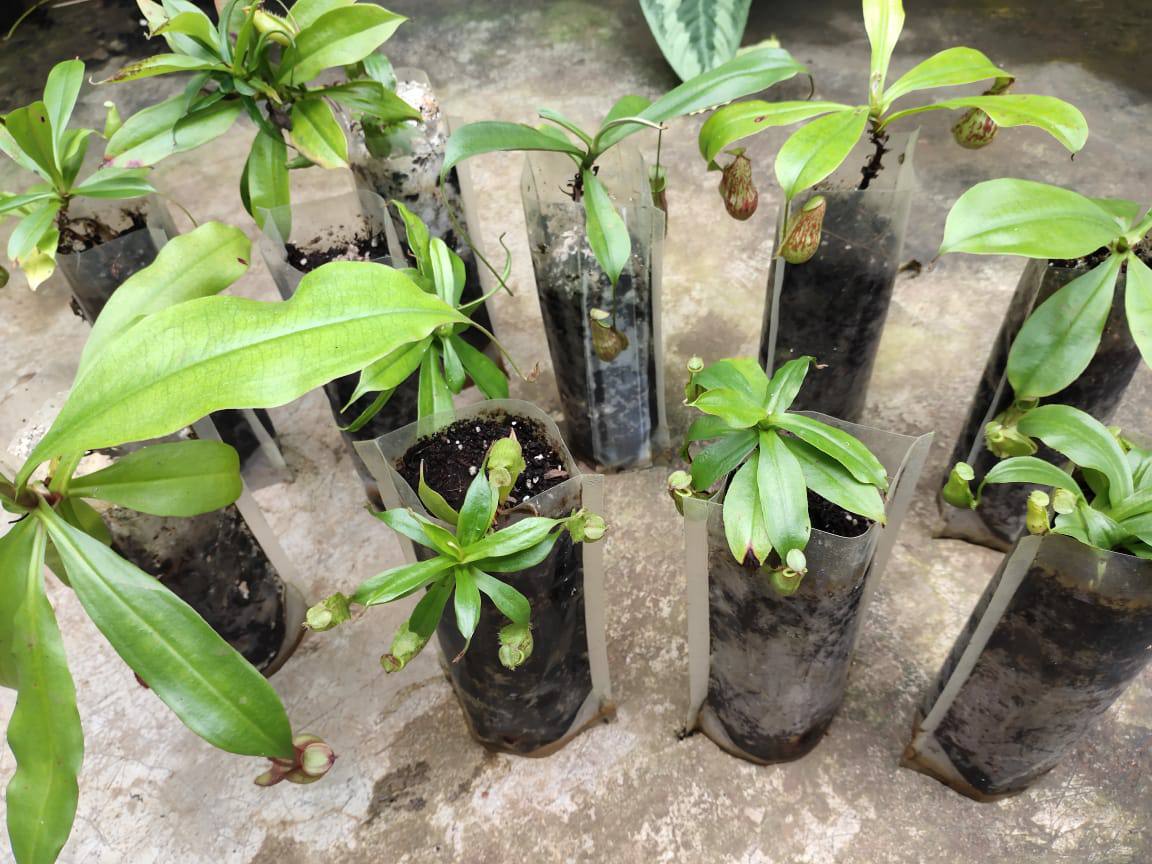 Hybrid Pitcher Plant, Insectivorous Plants
Regular price
Rs. 1,499.00
Sale price
Rs. 1,499.00
Regular price
Rs. 5,000.00
Free Shipping: On all orders above Rs.750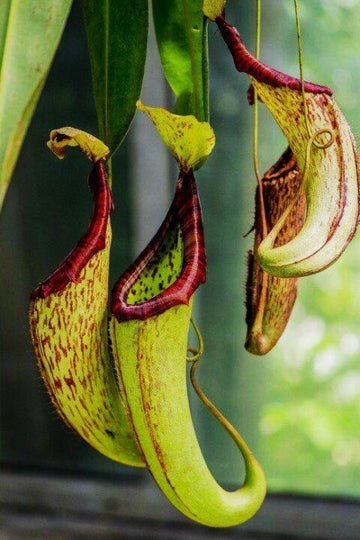 Hybrid Pitcher Plant, Insectivorous Plants
Regular price
Rs. 1,499.00
Sale price
Rs. 1,499.00
Regular price
Rs. 5,000.00
Product description
Shipping & Return
The American Pitcher Plant, also known as Sarracenia, is a carnivorous plant native to North America. It's characterized by its tubular leaves that form a "pitcher" shape, with a hood that hangs over the opening to trap insects. The leaves are typically green or yellow, with veins of red or purple.
Appearance: The American Pitcher Plant is a stunning plant that adds a touch of drama to any home or garden. The leaves grow to a height of about two feet, and the "pitchers" can range in size from a few inches to over a foot long. The veins on the leaves give them a unique and striking appearance, and the red or purple coloring adds a pop of color to the plant.
Care Instructions: The American Pitcher Plant is a relatively low-maintenance plant, but it does have specific care requirements. It's important to keep the plant's soil consistently moist, but not waterlogged, as it prefers a bog-like environment. The plant also requires high humidity, so it's best to place it in a tray with water or use a humidifier. The American Pitcher Plant prefers bright, indirect light, but can also tolerate some direct sunlight.
Carnivorous Plant: One of the most fascinating things about the American Pitcher Plant is that it's a carnivorous plant. The "pitchers" are designed to trap insects, which the plant then uses as a source of nutrients. This makes the American Pitcher Plant a great conversation starter and an excellent choice for plant enthusiasts who are interested in carnivorous plants.
Benefits: In addition to its unique appearance and carnivorous nature, the American Pitcher Plant has several benefits that make it an excellent choice for your home or garden. It's an air-purifying plant, which means it can help improve the air quality in your home by removing harmful toxins. And, as a carnivorous plant, it can help control insect populations in your garden.
At our plant nursery, we offer high-quality American Pitcher Plants that are ready to add a touch of drama and intrigue to your space. Whether you're an experienced plant enthusiast or just starting out, this unique and fascinating plant is the perfect addition to your collection.
Order your American Pitcher Plant today and enjoy the carnivorous beauty and unique benefits of this amazing plant!
Gardening Level: Intermediate
Processing Time: We take 2 day to make the plant ready for journey. Before packing we give them fertilizer and fungicide for best results.
Pot Size     :   4 Inch Black Plastic Basic Nursery Pot.
Plant Size  :   4 Inch To 7 Inch plant.
Sun Need  :   Keep in indirect sun away from direct light.
Water        :   Water once in a week if its winter or rainy season. In summer water thrice a week.
Fertilizer   :   Fertilize after each 3 month with cow dung manure or any balanced NPK fertilizer.
Repotting  :   This plant love to grow root bound so repot once in 2 year only.
Shipping cost is based on weight. Just add products to your cart and use the Shipping Calculator to see the shipping price.
We want you to be 100% satisfied with your purchase. Items can be returned or exchanged within 30 days of delivery.
Plants love
I love the plants they cane in great packaging and everything was secure. No plants were damaged. Highly recommend Buds N Blush
Healthy plant, wonderfully packed
A very healthy plant was delivered and the packaging was wonderful. Hope it survives!🤞
5 Stars are for both product & promise.
Plant, Pot & packing are perfect. Now the onus to keep it healthy and beautiful is on the new parents.
Very beautiful and healthy plant
I bought this plant first time and i am very happy to see it, very beautiful and healthy plant with very safely packed and instructions mannual. Now, i am planning to buy some more from Abana Homes