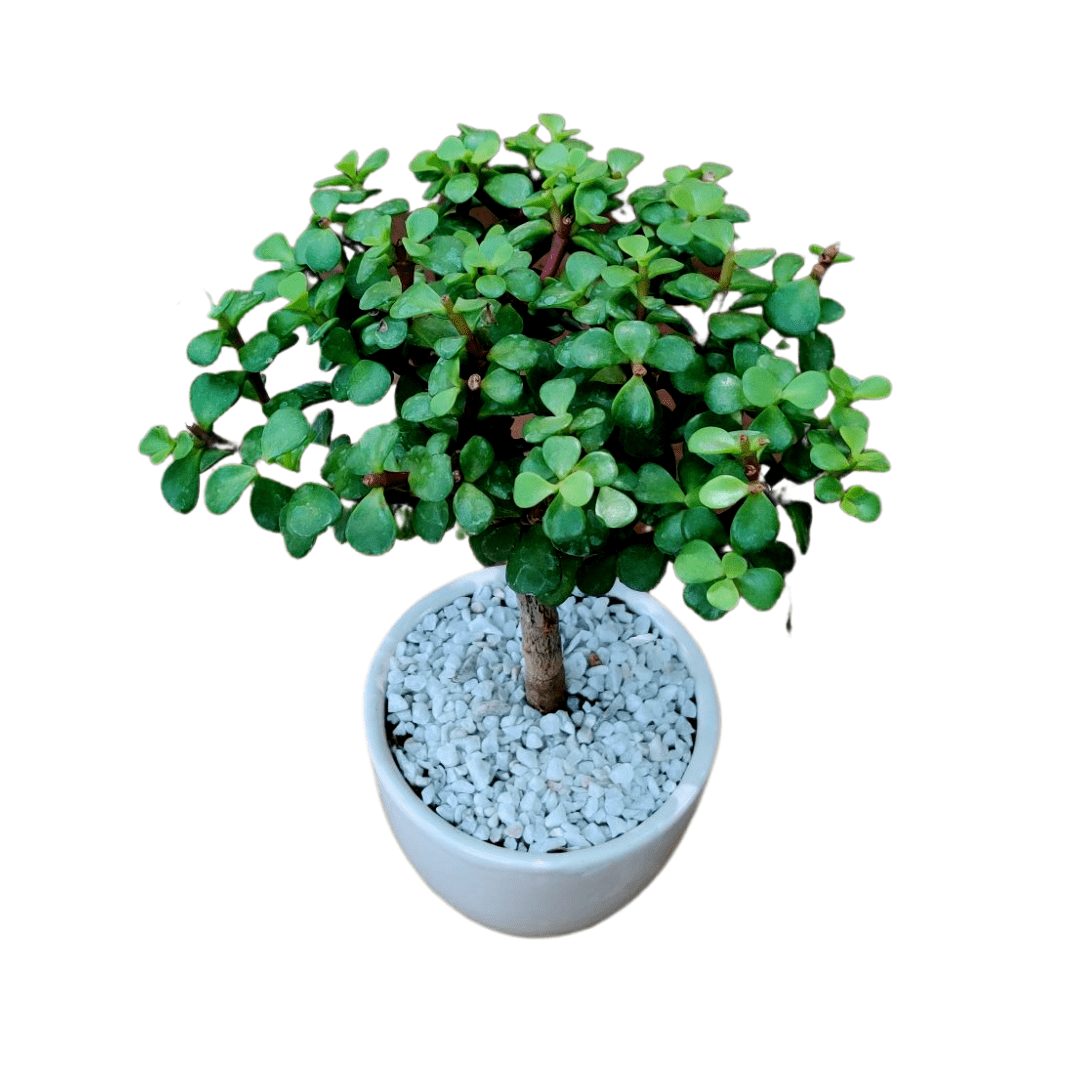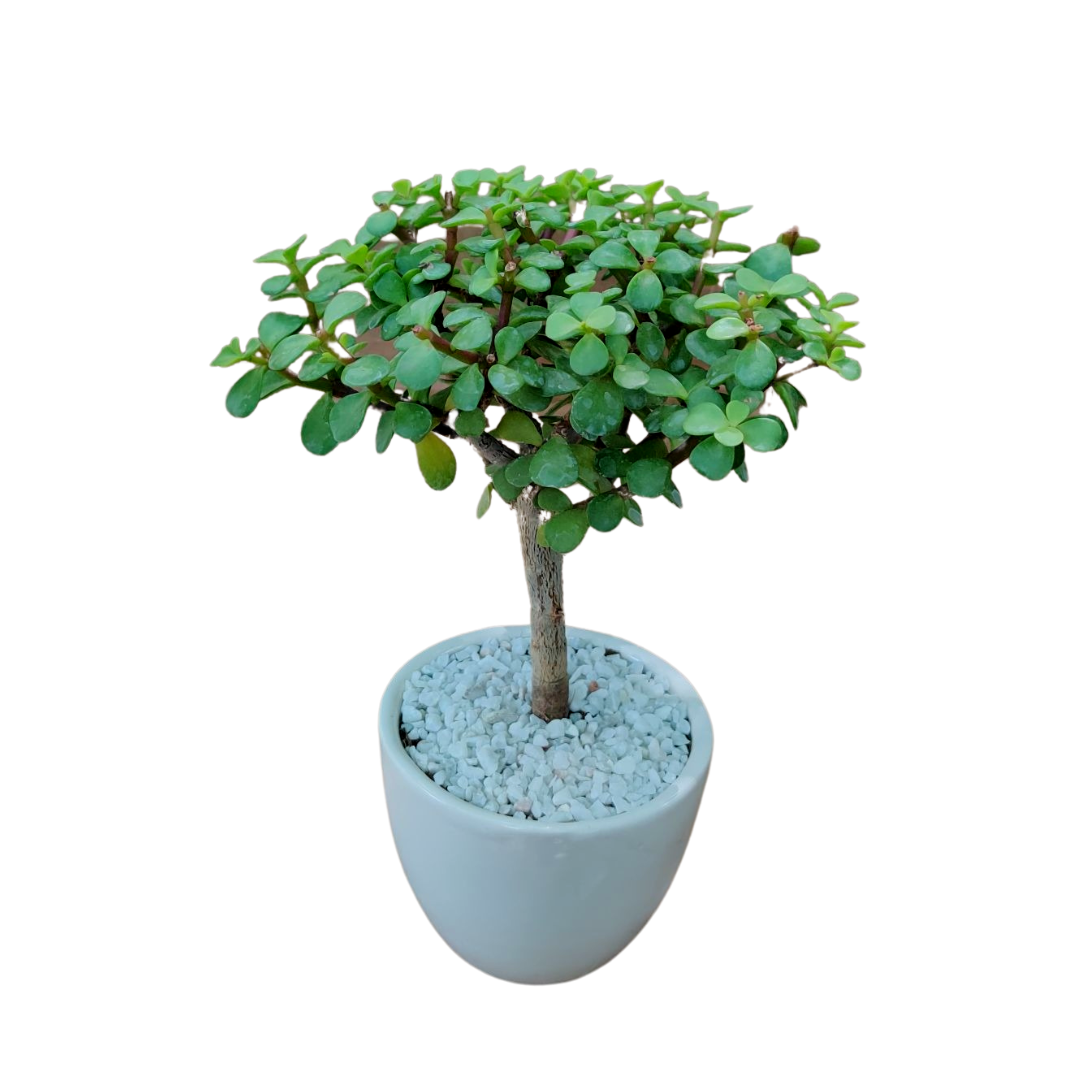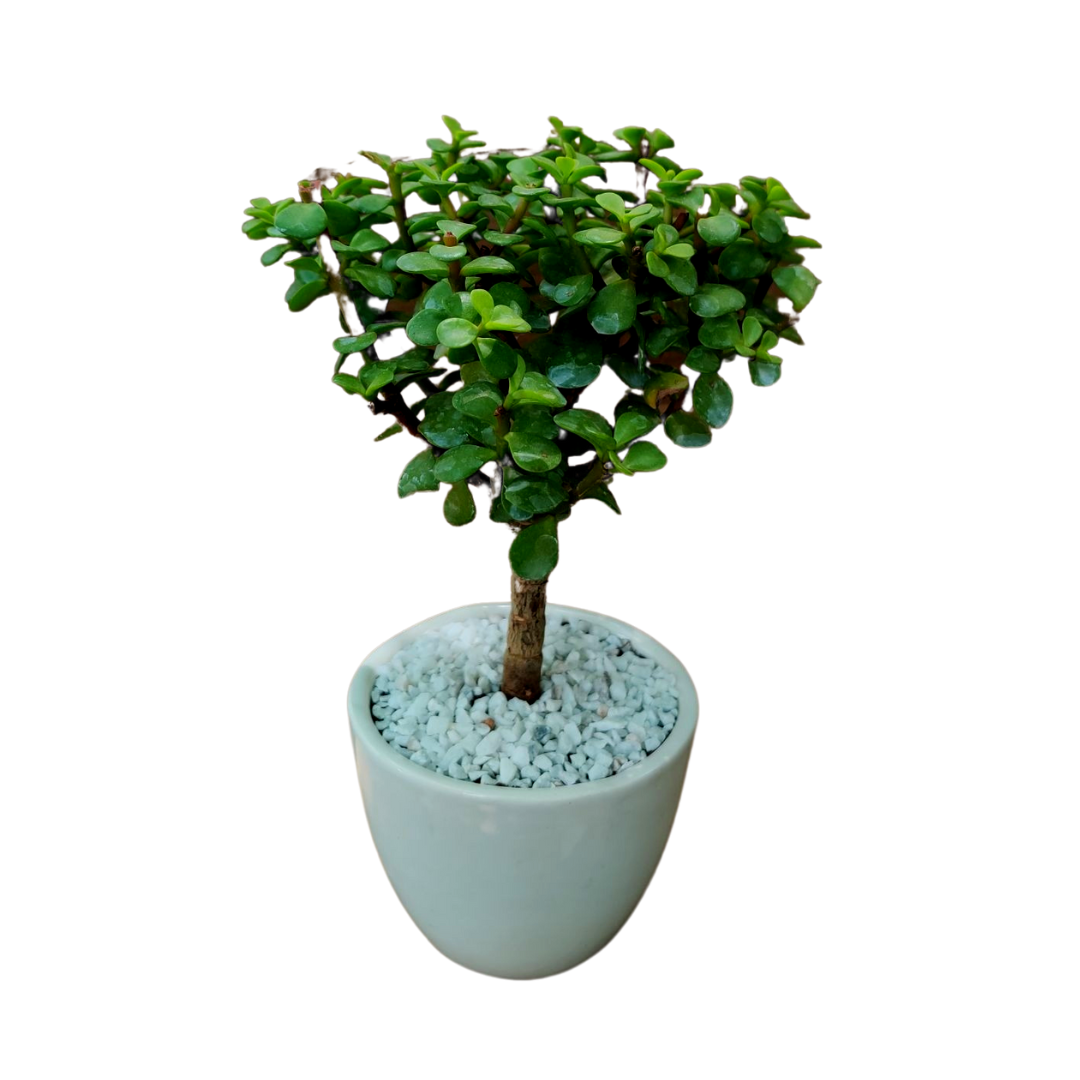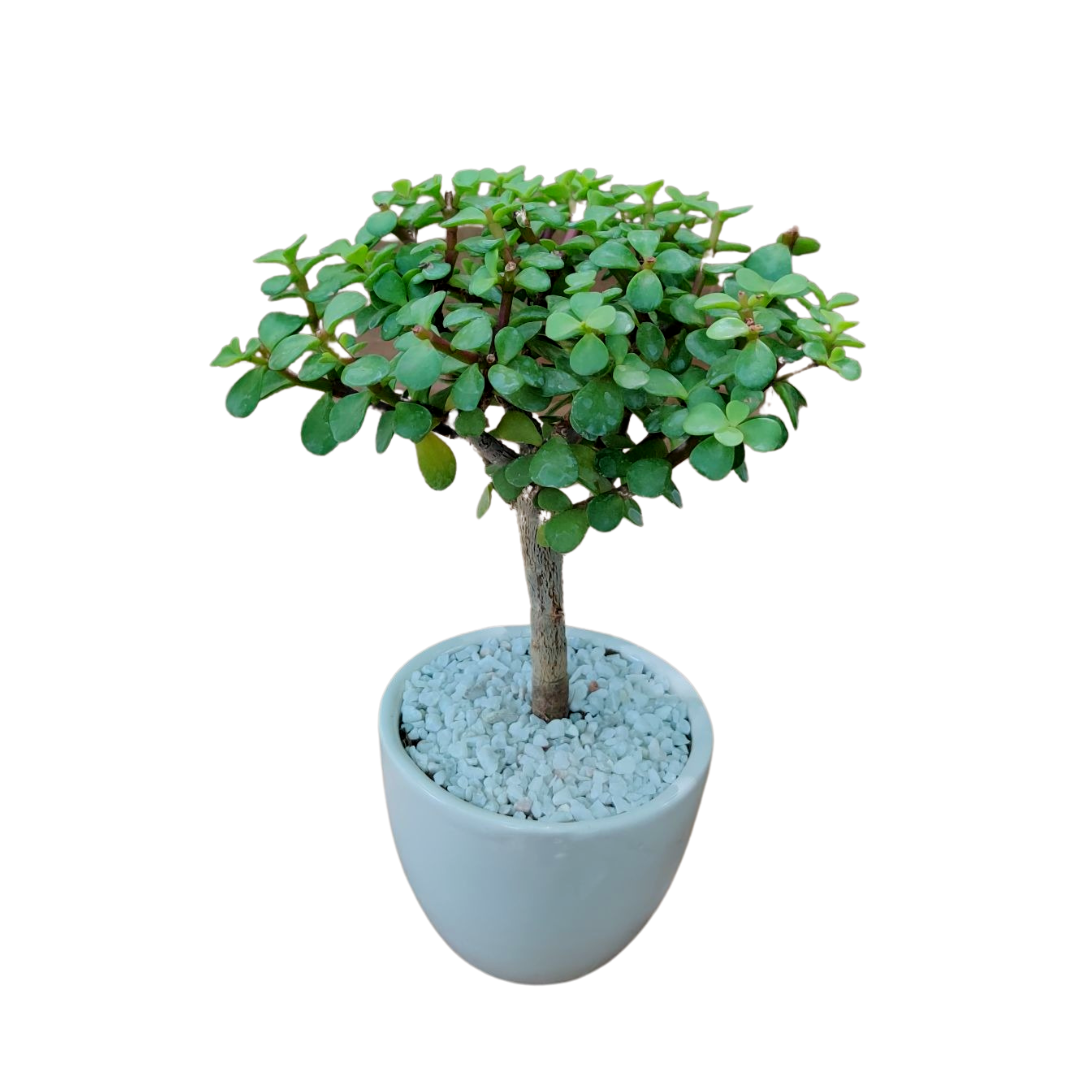 Jade Bonsai Tree In Ceramic Pot
Sale price
Rs. 515.00
Regular price
Rs. 2,025.00
Free Shipping: On all orders above Rs.750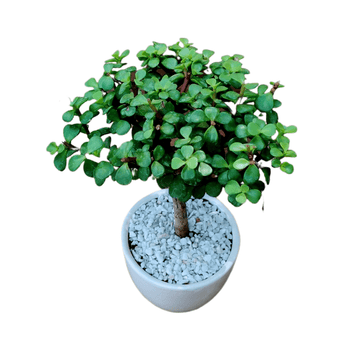 Jade Bonsai Tree In Ceramic Pot
Sale price
Rs. 515.00
Regular price
Rs. 2,025.00
Product description
Shipping & Return
Know Your Plant
A bonsai tree is a miniature version of a full-sized tree that is grown and trained to be small, often through a combination of pruning, wiring, and potting. The art of bonsai is believed to have originated in China and then later developed in Japan, where it is still an important part of the culture. Bonsai trees can be made from a variety of different tree species, such as juniper, pine, and maple, and can be grown indoors or outdoors.
To care for a bonsai tree, it is important to provide the tree with the appropriate amount of light, water, and fertilizer. Bonsai trees should be placed in a location where they will receive the appropriate amount of light for the species of tree, and should be kept in a well-draining potting mix. The tree should be watered regularly, but not over-watered, and should be fertilized regularly with a balanced fertilizer.
Bonsai trees also require regular pruning and shaping to maintain their miniature size and to encourage the growth of small leaves and branches. This is done by using techniques such as pinching, leaf pruning, and wiring. Bonsai trees should be re-potted every 2-3 years to provide fresh soil and to give the tree more room to grow.
Our Product Jade Bonsai is actually a sucullent tree.

Product Specialty
Budsnblush is offering a wide range of Bonsai Trees from several different species. For example Jade Bonsai , Juniper Bonsai, Focus Ginseng, Ficus Microcarpa, Chinese elm, Tamarind, Adenium arabicum and Fruit Tree Bonsai.
This Bonsai Tree is a special fusion of two varieties of Focus. The form of this bonsai is Upright. Budsnblush is offering this beautiful bonsai Tree in attractive ceramic pot.
Why Budsnblush
Our Bonsai Tree is 6 Year Old and counting.
Bonsai Tree will be send in white elegant ceramic Pot.
Tree will be given with slow release fertilizer in soil which give nutrition for 1 year.
So collect your always wished lucky charm from Budsnblush and transform your space in living specimen.
Shipping cost is based on weight. Just add products to your cart and use the Shipping Calculator to see the shipping price.
We want you to be 100% satisfied with your purchase. Items can be returned or exchanged within 30 days of delivery.