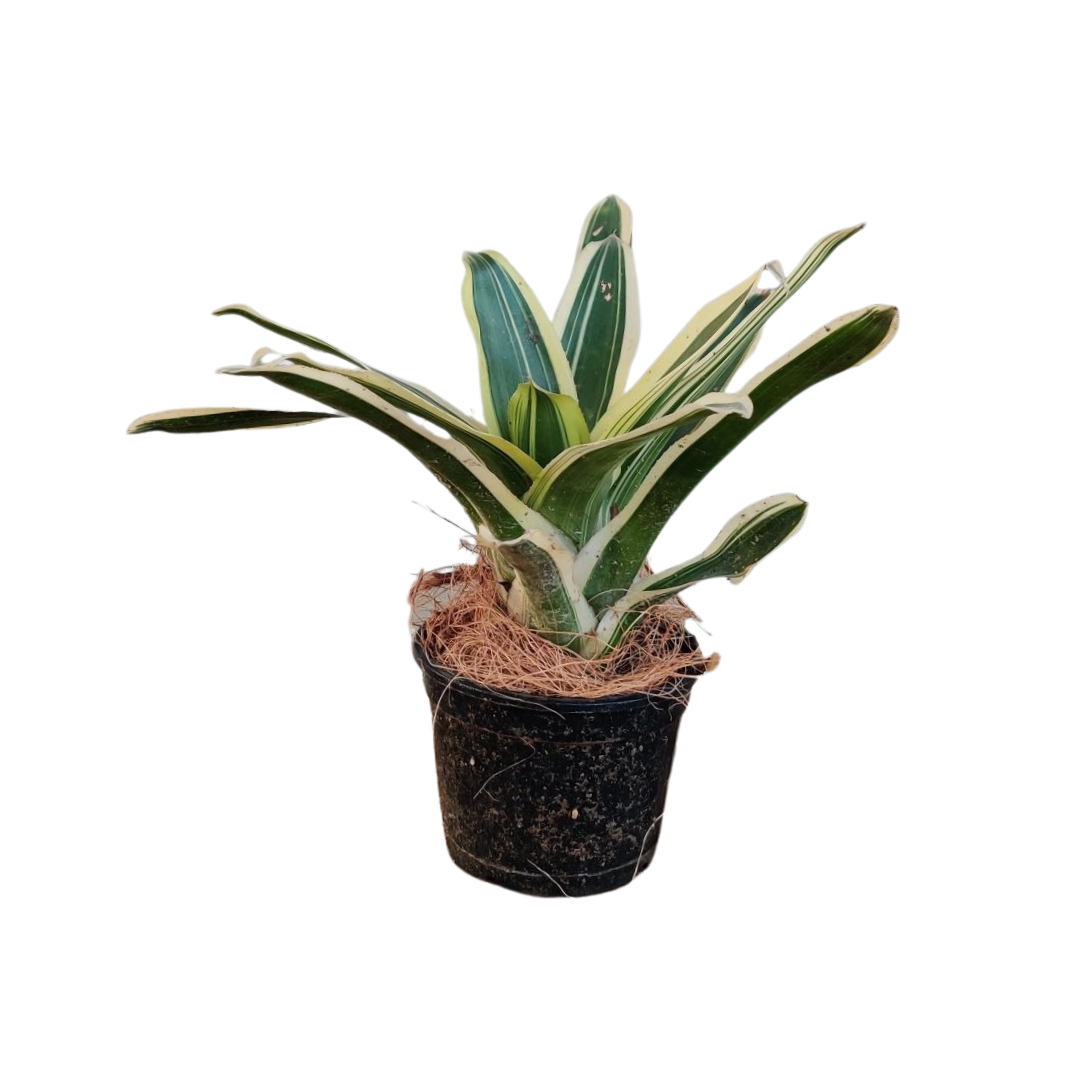 Nidularium Bromeliad, Indoor Plants
Sale price
Rs. 399.00
Regular price
Rs. 1,700.00
Free Shipping: On all orders above Rs.750
Nidularium Bromeliad, Indoor Plants
Sale price
Rs. 399.00
Regular price
Rs. 1,700.00
Product description
Shipping & Return
Nidularium bromeliad is a beautiful and exotic indoor plant that is easy to care for and provides a range of benefits to its owners. Here are some of the benefits and care tips for this stunning plant.

Benefits of Nidularium Bromeliad:

Air Purification: Nidularium bromeliad is known for its air-purifying properties. It can effectively remove harmful toxins from the air, making it a great addition to any home or office.

Aesthetics: This plant has attractive foliage and colorful blooms that can brighten up any room. It adds a tropical touch to your home decor.

Low Maintenance: Nidularium bromeliad is a low-maintenance plant that can thrive in a variety of conditions. It doesn't require much watering and can survive in low-light areas.

Longevity: With proper care, Nidularium bromeliad can last for several years, making it a great long-term investment for any plant enthusiast.

Care tips for Nidularium Bromeliad:

Light: Nidularium bromeliad prefers bright, indirect sunlight. Avoid direct sunlight as it can scorch the leaves.

Water: Water your Nidularium bromeliad once a week. Ensure that the soil is well-drained and not waterlogged.

Humidity: This plant prefers high humidity levels, making it an ideal choice for bathrooms and kitchens.

Fertilizer: Feed your Nidularium bromeliad with a balanced fertilizer once a month during the growing season (spring and summer).

Pests and Diseases: Nidularium bromeliad is generally pest and disease-free, but it can be susceptible to mealybugs and spider mites. Regularly check your plant for any signs of infestation.

In conclusion, Nidularium bromeliad is a versatile and stunning indoor plant that offers a range of benefits to its owners. With its easy care requirements and longevity, it is a great addition to any home or office.
Processing Time: We take 2 day to make plant ready for journey. Before packing we give them fertilizer and fungicide for best results.
Packing: We send potted plant in strong customized cardboard boxes to ensure zero transit loss.
Pot Size     :   4 Inch Black Plastic Basic Nursery Pot.
Plant Size  :   5 Inch To 6 Inch plant with 3 inch Diameter.
Sun Need  :   Keep in indirect sun away from direct light.
Water        :   Water once in a week if its winter or rainy season. In summer water thrice a week.
Fertilizer   :   Fertilize after each 3 month with cow dung manure or any balanced NPK fertilizer.
Repotting  :   This plant love to grow root bound so repot once in 2 year only.
Shipping cost is based on weight. Just add products to your cart and use the Shipping Calculator to see the shipping price.
We want you to be 100% satisfied with your purchase. Items can be returned or exchanged within 30 days of delivery.