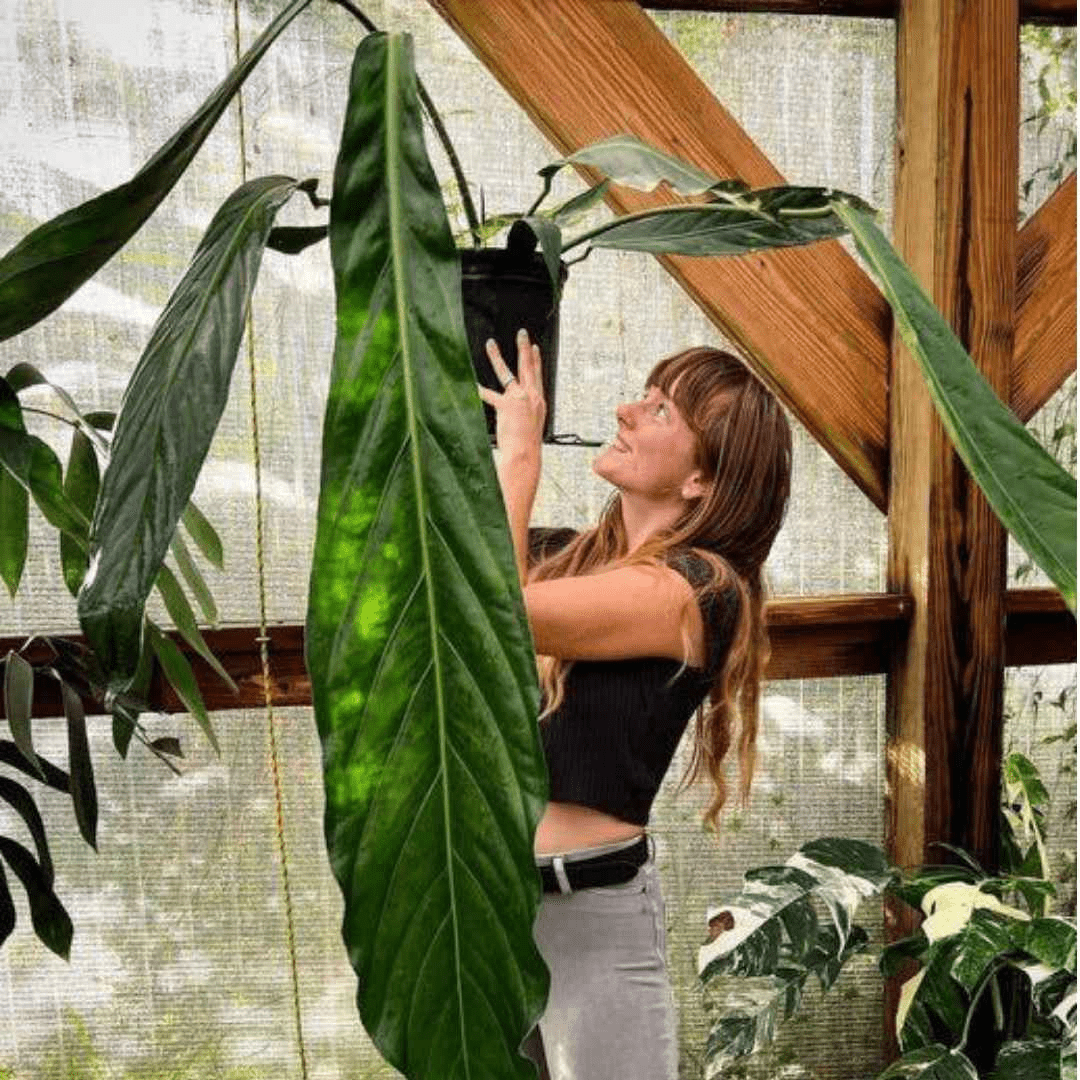 Sale price
Rs. 650.00
Regular price
Rs. 1,800.00
Free Shipping: On all orders above Rs.750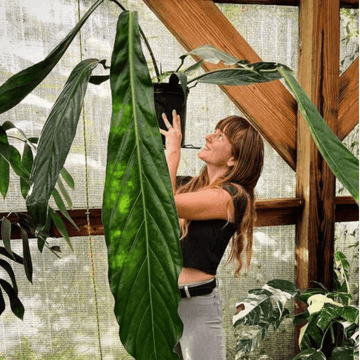 Rare Anthurium Big Bill
Sale price
Rs. 650.00
Regular price
Rs. 1,800.00
Product description
Shipping & Return
Know Your Plant
Anthurium 'Big Bill' is a cross between anthurium pendulifolium  and anthurium cubense. Anthurium is a large genus family from South East Asia, Borneo and Colombia. Majorly these plants are cultivated for cut flower production. But like philodendron these tropical beauties have few varieties which have giant majestic leaves with unique patterns which make them equally lovable and awesome. Some species which are generally propogated for their leaves are anthurium andraeanum , anthurium hookeri,  anthurium scherzerianum, anthurium vittarifolium,  anthurium pedatoradiatum , anthurium magnificum, anthurium crystallinum  and anthurium clarinervium. Anthurium plant are also called as flamingo plant. These majestic giants can change any home décor to next level dramatically.
Product Speciality
Budsnblush is offering Anthurium Big Bill in Black nursery pot.  This plant is  extremely rare and loved for its giant heart shaped leaves.
Plant have Velvety dark green leaves with dark brown veins. With age leaves of this plant grow so huge. These plants are produced using seed and no tissue culture method is applied so they are very hardy. Dark  leaves of this plant look amazingly stunning against any white or light color wall. this plant is also easy to care just we need to take care of fungal infection in winter.
Anthurium Big Bill Care:
To care for an Anthurium  plant, follow these guidelines:
Light: Provide bright, indirect light. Avoid direct sunlight, as it can scorch the leaves. These plants thrive in filtered or dappled sunlight.

Watering: Keep the soil consistently moist but not waterlogged. Water thoroughly when the top inch or so of the soil feels dry to the touch. Ensure proper drainage to prevent root rot.

Humidity: Maintain high humidity levels, as anthuriums, in general, prefer a humid environment. Regular misting or the use of a humidity tray can help increase humidity around the plant.

Temperature: Keep the temperature between  (18-35°C) during the day and avoid exposing the plant to temperatures below (15°C). Protect it from drafts and sudden temperature fluctuations.

Fertilizing: Feed your Anthurium with a balanced, diluted liquid fertilizer during the growing season (spring and summer) every 6-8 weeks. Reduce or stop fertilizing in the fall and winter when growth slows down.

Potting and Repotting: Repot your anthurium when it becomes root-bound or outgrows its pot. These plants generally prefer slightly crowded conditions, so they don't need frequent repotting. Use a well-draining potting mix.

Pruning: Trim away any dead or yellowing leaves and spent flowers to encourage new growth and maintain the plant's appearance.

Pests and Diseases: Keep an eye out for common houseplant pests like spider mites, aphids, and mealybugs. If you notice any infestations, treat the plant promptly with appropriate remedies. Ensure good air circulation to prevent fungal issues.
Processing Time: We take 1 day to make plant ready for journey. Before packing we give them fertilizer and fungicide for best results.

Shipping cost is based on weight. Just add products to your cart and use the Shipping Calculator to see the shipping price.
We want you to be 100% satisfied with your purchase. Items can be returned or exchanged within 30 days of delivery.